Donation Drive at Xplore FCU to Support Youth Empowerment Project
10/07/2021
By: Xplore FCU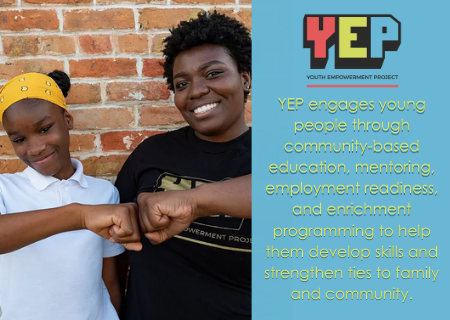 Donation Drive to Support YEP
Xplore will be hosting a donation drive in support of YEP's Thrift Works store. Donations can be dropped off to any Xplore FCU branch during business hours (8 a.m. - 4 p.m.) until Friday, October 22nd.
YEP is currently in need of the following items:
Small Appliances: toasters, toaster ovens, blenders, irons & ironing boards
Housewares: vases and decorative items; sets of flatware, glassware or plates; pots and pans
Jewelry: pairs of earrings, necklaces, rings, watches (functioning or needing repair)
Men's Items: suits, shirts, shoes
They are not in need of books, children's items, or women's clothing.
About the Youth Empowerment Project:
The Youth Empowerment Project (YEP) is a local nonprofit providing mentoring, youth advocacy, adult education, employment readiness, and so many more programs to empower young people to improve their lives within their community.
Thrift Works is a clothing, furniture, and household thrift store where young people gain real-world customer service, point of sale, and inventory management experience. You can shop Thrift Works Monday - Friday 10:00 a.m. - 5:00 p.m. at 1626 Oretha Castle Haley Blvd. 70113.
View all posts